What's being discussed?
On March 23rd at 2pm, we'll be uncovering what parents expect from their child's camp when it comes to registrations, payment and safety and how you can meet them.
Through research conducted in the fall of 2022 of parents who sent at least one child to camp within the last year, we explore actionable insights for your camp.
We answer several questions such as:
1. How do parents prefer to register their children for camp?
2. How much flexibility & do they expect when it comes to payment & account access?
3. How digitized do they expect safety features to be for their child's camp?
We'll break it down in four ways:
Data-backed insights into parents' expectations

What it means for your camp

Practical advice

Achievable next steps
Join us as we dive into the research that could be a game-changer for you & your camp!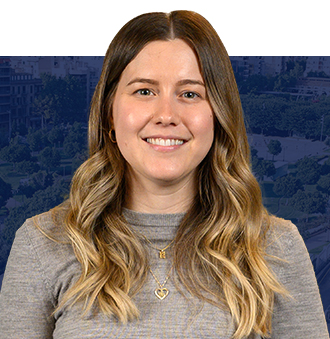 Alanna Crochetiere
Content Marketing Manager, Amilia
Alanna works to create awareness about how technology can help camp professionals offer more to the parents and children they serve while growing their organization. As a former community pool manager & swim, basketball and soccer athlete, Alanna is passionate about helping activity and recreation professionals discover Amilia's SmartRec platform by sharing industry data, insights and news that will enable them to connect with information and insights to make their day-to-day easier and achieve their goals.