Your Ultimate P&R Summer Hiring Guide
Planning for summer programs and finding qualified staff can be a daunting task, no matter the size of your city or town.
Whether it is your first time hiring summer staff or you need a refresher on best practices and some new ideas, this guide (and examples from other P&R agencies across the US) will come in handy!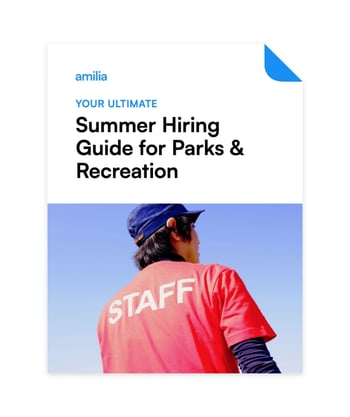 What will you find in this eBook?
Everything you need to know to crush every stage of the hiring process this summer, from A to Z (and P&R!)
The eBook is broken down into two sections:
1. Recruiting & Sourcing
We cover unique ideas for sourcing candidates, tips for writing job descriptions, ways to optimize your digital presence, and more!
2. Interviewing
Use our list of questions to make sure you find the best fit for your P&R department!


Ready to kick start your summer hiring?
Take the first step towards a more robust hiring and interviewing experience with this guide from Amilia.